As a functional decorative material, ceramic tile has been widely used worldwide, and how to stick this durable material has always been a concern. The appearance of tile adhesive guarantees the reliable bonding effect to a certain extent.
Common tile adhesives in use today are mastic and thinset mortar. The thin-set method is widely used in the application field of tile adhesive. It is a multi-functional tile bonding method that can provide longer construction time, better flexibility and strong adhesion.
Thinset (also called thinset mortar, thinset cement, dryset mortar, or drybond mortar) is an adhesive mortar made of cement, fine sand and a water-retaining agent such as an alkyl derivative of cellulose. It is usually used to attach tile or stone to surfaces such as cement or concrete.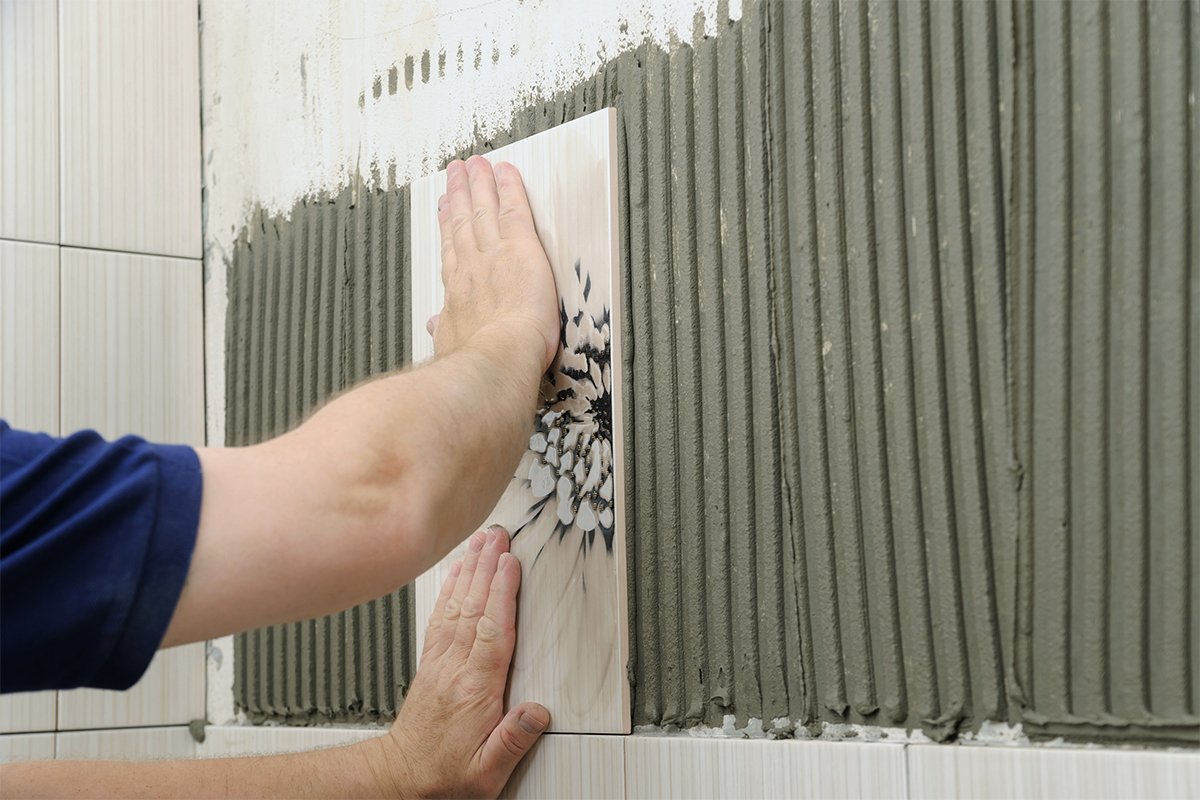 The combination of Mikazone™ cellulose ether and redispersible powder products can be an excellent solution to meet your needs for different grades of tile adhesives.
benefits of Mikazone™ cellulose ether :
Adjusted water demand and improved workability
Good open time and construction time
Improved adhesive strength and slip-resistance
Modified thinset has been developed to enhance the strength of the bond in addition to improving working conditions of the material (i.e. working time, working temperature range, etc.). The popularization of the application of fixing large porcelain tiles and ceramic tiles on vertical substrates requires a high-performance tile adhesive with excellent slip resistance.
Mikazone™ cellulose ether helps to enhance the construction performance and construction efficiency of tile adhesives. It can provide water retention and cohesiveness for thinset mortars.
The addition of Mikazone™ redispersible powder can significantly improve the quality of tile adhesives with excellent open time, workability, anti-slip performance and tensile strength.
Mikazone™ redispersible powders improve the application characteristics and, together with the thin-set method, allow increased yields and easier and faster-working methods.
Mikazone™ redispersible powders increase the adhesion and plasticity of adhesive mortars. These are extremely important advantages, for example, when working on difficult substrates (e.g. gypsum boards, wood substrates, smooth concrete walls, or old tiles) with quality tiles having low water absorption, with large tiles, or under extreme climatic conditions.
Mikazone™ Redispersible powders further improve the workability and rheology of tile adhesives (either their non-slump properties on the wall or their self-leveling property when applied to floors depending on the type of powder used) and improve their water retention.
| | | |
| --- | --- | --- |
| | Viscosity (mPa.s) Brookfield Rv, 2% | |
| | | |
| | | |
| | | |
| | | |
| | | |