A Partner, manufacturer & Innovator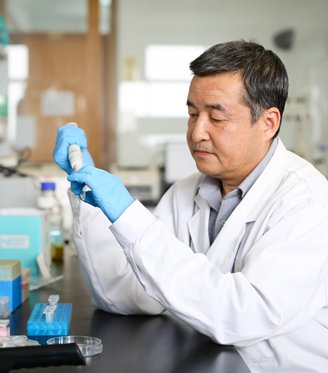 Established in 2015, Shandong Meikai Chemical Technology Co., Ltd. is one of China's professional manufacturers and suppliers of industrial-grade cellulose ether products. With years of experience in the related industry and customer needs, Meikai has successfully developed various cellulose ether products under the brand MikaZone™ for multiple applications, especially, building and construction.
Based in Shandong, our manufacturing factory has an annual production capacity of 20,000MT of MC (HPMC/HEMC) plus 4,000MT of HEC, which can be widely used in various fields, such as Construction, Paint, Detergent, Ceramic, Oil Field, Textile, and so on. By adhering to the business philosophy of "honesty, customer-oriented and win-win cooperation", we are committed to providing customers with competitive products and reliable services. Meikai is gaining a growing reputation in the chemical industry and our products are exported to over 50 countries and regions.
Supported by our application laboratory and technical engineering talents, Meikai is capable of providing customized formulations to meet customers' specific needs and is determined to become a customized service provider of cellulose ether in China. We also provide a one-stop shopping service to customers who need re-dispersible powder, starch ether, which are essential in various dry mix products in construction applications.
Meikai is looking forward to cooperating with friends from all walks of life to earn the opportunities to exceed your expectation!
YEARS INDUSTRY EXPERIENCE
As a professional manufacturer of cellulose ethers, we firmly believe in the importance of stably providing high-quality products. High purity and stable quality are our basic production requirements.
Benefitting from our teamwork, MEIKAI delivers the most effective solutions for a wide range of customer needs, and mikazone is an active brand in more than 20 countries.
Welcome to contact us to get your free samples. If you have any questions or suggestions, sharing your words with us!